Are you in the mood for succulent Caribbean seafood and traditional Mexican cuisine this summer? Here are some delicious dishes you won't want to miss at Grand Residences.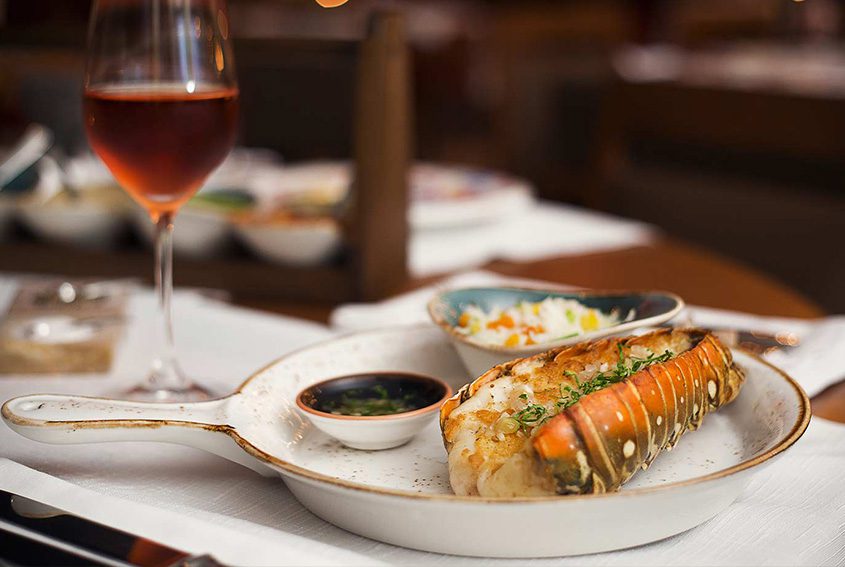 Mexican Caribbean Seafood
For the real taste of the Caribbean, you must order seafood. The catch of the day is locally sourced for maximum freshness. Whether you order freshly made ceviche at El Faro Grill or a plate of golden-fried Baja-style shrimp or fish tacos at Heaven Beach Bar for lunch, it is sure to be delicious.
Order your fish cooked on the grill or sautéed in garlic butter, lime or tequila and during your stay, try tikinxic or Mayan-style fish at Flor de Canela, Fresh fish is marinated in achiote and Seville orange juice, topped with sliced bell peppers, tomato and onion and charcoal-grilled. It is served with fried plantains, tortillas and habanero salsa.
Fresh lobster cooked to perfection with garlic butter or even a hint of vanilla is a Grand Residences dining highlight. And why stop with one shoreline when you can go even further?
The Flor de Canela and El Faro Grill menus also showcase Pacific seafood cooked to traditional recipes. Aguachile, tuna steak crusted in spices, and a hearty seafood pozole are just some of the dishes you can try on your tasting tour.

The World of Mexican Snacks
Order a tempting spread of antojitos or Mexican finger food to share. The Flor de Canela Mexican snack platter selection includes sopes, quesadillas filled with Oaxaca string cheese, tlacoyos with tender nopal salad and crispy fried chicken tacos. Accompany your platter with a bowl of guacamole and lashings of salsa.
You might be tempted to order another plate or sample some of the other appetisers on the menu. If you are in the mood for tacos, choose from scrumptious fillings such as duck, shrimp, rib-eye steak or barbacoa, lamb cooked in an adobo two-chile marinade. Or go for Yucatecan panuchos, which are tortillas filled with beans and topped with cochinita pibil, pork marinated in a Seville orange and achiote (annatto) spice mix and slow roasted. And for a seafood snack, try the fish pescadillas or the tuna tostadas.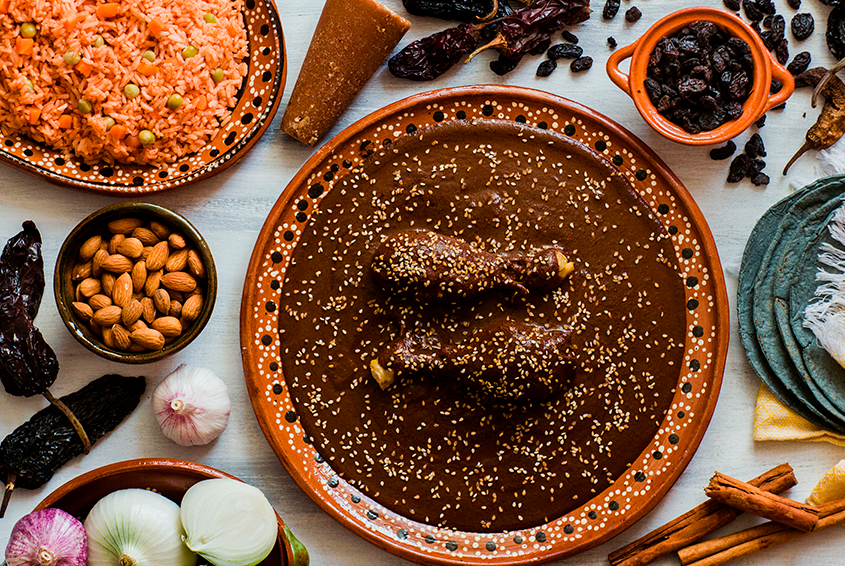 A Marriage of Flavors: Mole Sauce
In Mexico, when food lovers talk about mole, the world-famous chocolate-chili sauce, you'll find that people are split into two camps, those that prefer recipes from Puebla and those that love Oaxacan mole. The truth is that both are delicious, and each state has a variety of mole dishes made to traditional recipes passed down from generation to generation.
Mole blends Mexican ingredients used since pre-Hispanic times with spices introduced by the Spaniards and the result is a smooth and sophisticated sauce full of flavors. If you have never tried it, order the tender organic chicken breast served in a black mole sauce from Oaxaca at Flor de Canela.
These are just suggestions, there are many more tempting Mexican dishes on the menu. Order a margarita, tequila or mezcal or a bottle of Mexican wine and be sure to save space for dessert.
Buen provecho!
https://blog.grandresidencesbyroyalresorts.com/wp-content/uploads/2021/08/lobster.jpg
567
845
Vanessa Vivas
http://blog.grandresidencesbyroyalresorts.com/wp-content/uploads/2017/03/grand-residences-300x60.png
Vanessa Vivas
2021-08-06 18:54:24
2021-08-06 18:54:24
Mexican Caribbean Flavors and More