Here's our monthly gallery showcasing some of the region's many natural and historical attractions. How many have you visited? Which ones would you like to explore on future visits to Grand Residences?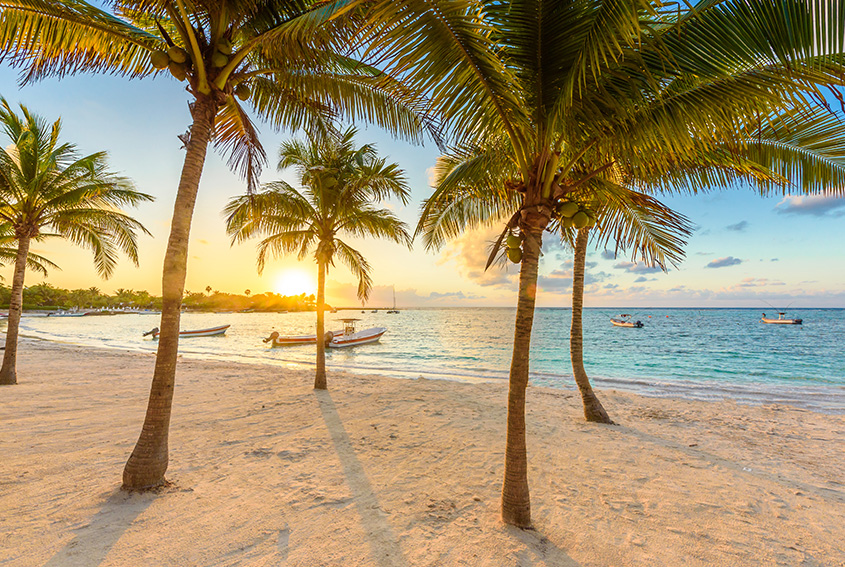 Akumal
This sheltered palm-lined bay is a family favorite in the Riviera Maya and a good place to go snorkeling. You may even see one of the turtles that give the beach its name in Maya, "place of the turtles."

Cancun Underwater Art Museum
Spend the morning snorkeling the coral reef at Punta Nizuc and the Nizuc gallery of impressive sunken statues that form part of the Cancun Museum of Underwater Art (MUSA). There are four galleries to explore in the bay between Isla Mujeres and Cancun and at Punta Nizuc.

Uxmal
An hour's drive south of Mérida, Uxmal is one of the loveliest ancient cities in the Maya World. Its architectural wonders include the Magician's Pyramid, the Nuns' Quadrangle, which is a courtyard surrounded by four palaces, the Palace of the Governor, casa de la Tortuga, the Gran Piramide and El Palomar. If you decide to overnight in one of the nearby hotels in order to explore the other archaeological sites on the Puuc Route in the morning, it is worth returning to Uxmal in the evening to see the new video mapping.
Your Concierge can help you book day trips to these attractions and many more throughout the Mexican Caribbean and Yucatan.